Beech Base Superheros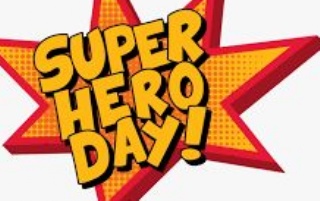 Beech Base celebrated their gem jar reward on Wednesday 26th May as superheroes! During the day, Beech Base learnt that heroes, whether fictional or real life, are people we look up to, who inspire us and keep us safe.
Children dressed up as either a real-life or fictional hero and as superheros need to be in tip-top mental and physical condition, children started the day with some fun superhero games to challenge their super strength and skills, they also participated in a number of different activities following the superhero theme which included making masks and the main challenge of the day was designing and making their own superhero vehicle. Children learnt all about wheels, axles and chassis and how they are combined to make the framework of a vehicle, as well as how to create an eye-catching body.
During their worship, children wrote a Beech Base prayer to say thank you to the heroes in our life. No matter if they wear masks, capes, scrubs or uniforms, everyone has someone they think of as a superhero.