Thank You Friends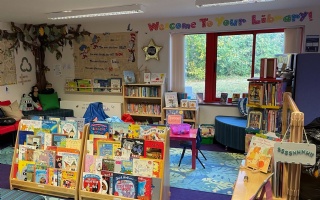 A massive thank you to the Friends of Verwood First School and Nursery, who were in school last week returning our library to its former pre-pandemic glory. Some lovely new books have been donated, plus a fantastic collection of comics courtesy of The Phoenix.
The Reading Reward trolley has been topped up and our children are loving having the Library back up and running.
"You can find magic wherever you look. Sit back and relax, all you need is a book"
Dr. Seuss