Children's Mental Health Week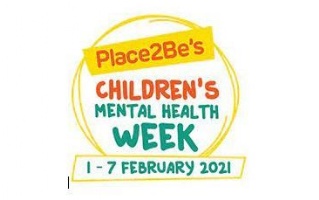 We are looking forward to celebrating Children's Mental Health Week, which is taking place on 7th-13th February 2022. The week is run by the charity Place2Be, and focuses on the importance of promoting good mental health and wellbeing for children and young people. We will be sharing strategies to promote mental wellbeing with the exciting theme of "Growing Together".
We will be encouraging children (and adults) to think about how they have grown, what they need to help them grow, and how they can help others to grow too. We will continue to draw upon our growth mindset learning and explore how challenges and setbacks can help us to adapt and try new things, which can help us to move beyond our comfort zone into a new realm of possibility and potential. We will take many opportunities to reflect on how we have changed and the things that have made us stronger.
During Children's Mental Health week, we will be working with the children in the classrooms and in worships to promote, The 5 ways to Good Mental Health.
We would also like to invite the children to 'Dress to Express' on Friday 11th February, to give children an opportunity to express how they're feeling. They could wear their favourite colour or a unique outfit, it can be as simple or elaborate as you like! Dress to Express is an opportunity for self-expression and celebrating a diverse range of emotions.
As parents and carers, you play an important role in your child's mental health. Please see the free resources for families by clicking here.