World Book Day - 03/03/2022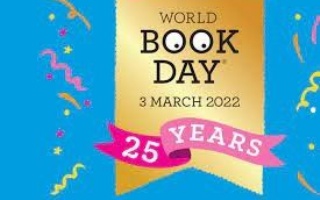 On Thursday 3rd March, we celebrated World Book Day and this year marks the 25th Anniversary. Children and adults in school and nursery joined to promote the joy of reading by dressing up as their favourite literary characters.
We were very excited to have our favourite author, Lorna J Child join us in school to read and do workshops with the children. Children took part in a whole host of activities during the day which included, fancy dress parades, drop everything and read and our nursery children particularly enjoyed making their bookmarks. We were delighted to welcome parent volunteers to read their favourite stories to the children, this also included some Spanish story times.