E-Safety
The safe and responsible use of technology.
Children today have embraced new technologies as a source of information, education and entertainment. The use of digital technology has been completely normalised by this generation, and it is now fully integrated into their daily lives.
Children and young people need to be empowered to keep themselves safe. We are committed to discussing these issues as part of our e-safety curriculum; however we can only be successful if we all work together: pupils, parents and teachers.
At school, the children use SMART as part of their e-safety learning. The poster below is used within school and can be used at home too.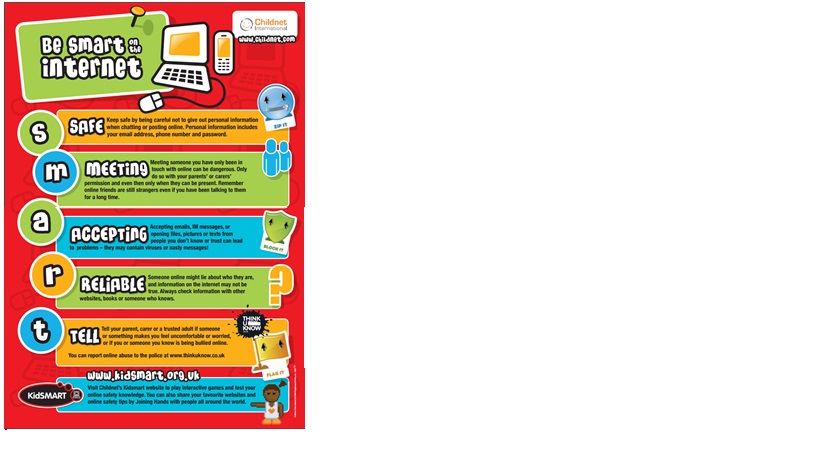 The links below provide up-to-date advice:
Child Exploitation & Online Protection Centre - Internet Safety
Parent Information from CEOP & Parent Zone
Safe Schools and Communities Team - Newsletters
We teach e-safety throughout the year in school, but there are lots of resources available for you to try at home too. Kindness Kingdom is an interactive resource by Google that develops children's understanding of being kind (respectful) when online and to report bullying.