Nursery
Opening Times: Monday to Friday 7:45am - 6:00pm, 50 weeks a year.
Closing for a period over Christmas and also a week during the Summer.
Closed on all Bank holidays.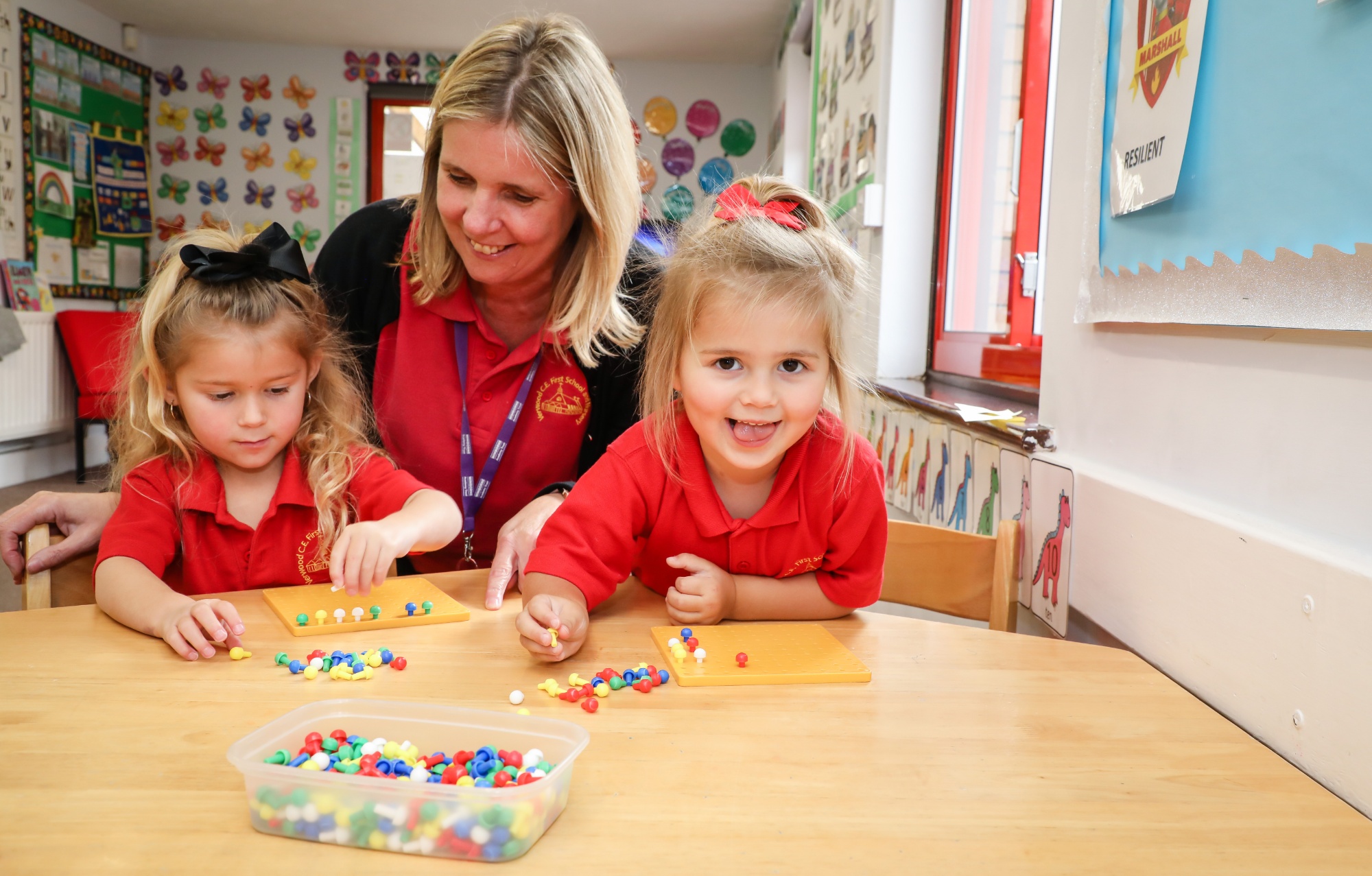 Our Philosophy
At Verwood First Nursery we strongly believe children are born with an amazing potential and a wide range of abilities. Therefore, we believe that it is our role as practitioners to both inspire and engage the children in a love of learning for life. We aim to stimulate and develop the children's inquisitive minds, encourage friendships, develop motor skills, provide challenges and establish boundaries.
Our role is to work in partnership with parents and carers to provide the building blocks to help reach your child's full potential during their time with us.
Children will have many opportunities to learn through play during the day at Nursery. We will ensure that learning will be fun, engaging, and we will challenge and support all children wherever their starting point.
As Early Years practitioners and a strong and committed team we will endeavour to provide high quality interactions in order to develop and deepen the children's learning opportunities. We will deliver our curriculum through a balance of adult led and child-initiated activities based on the new EYFS Curriculum Framework and the children's interests. We will use in the moment planning which again is based on children's particular interests.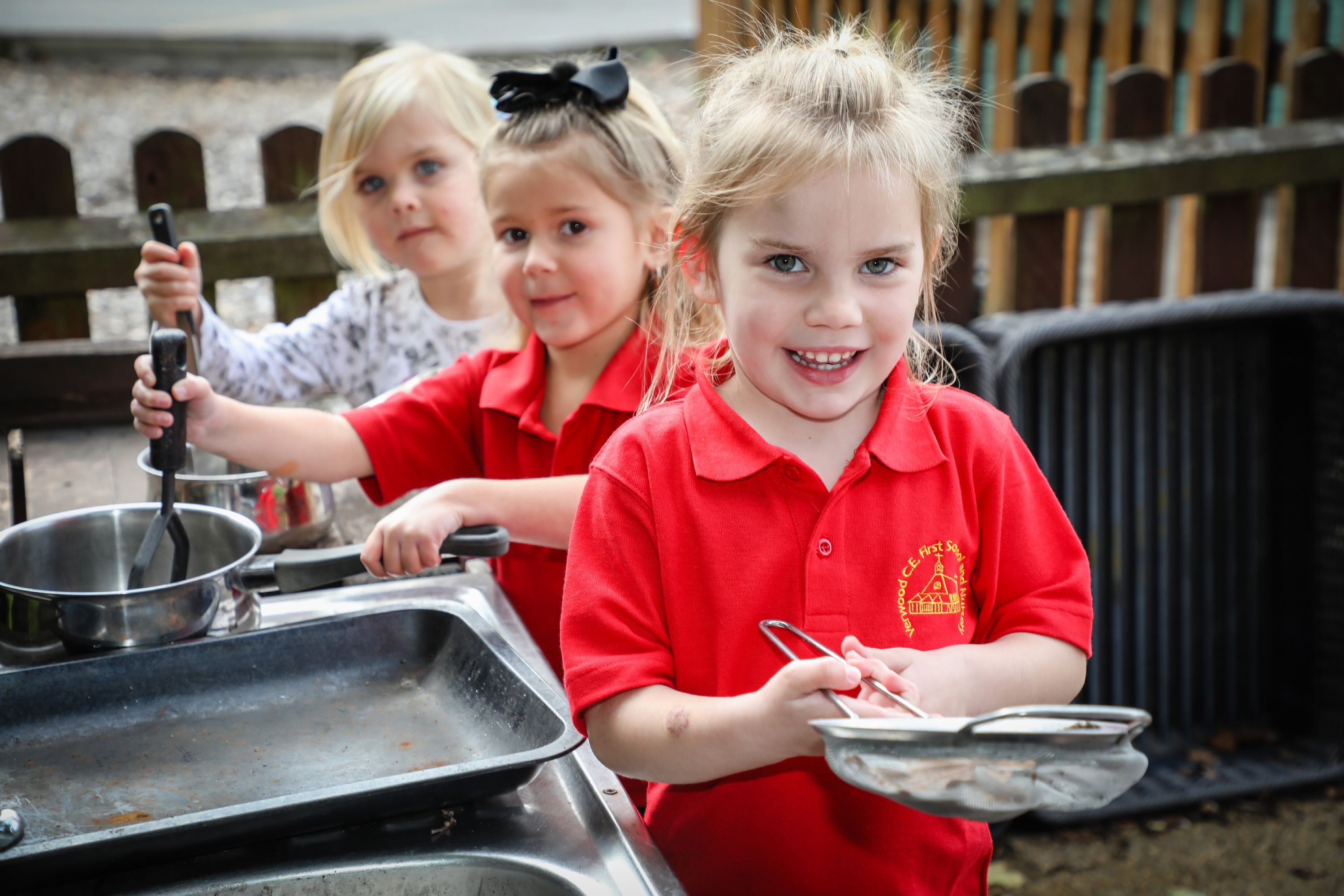 Environment
We have two main rooms at Nursery which are home to our Hedgehogs and Squirrels. Each of these main rooms is dedicated to the different age and stages of the children. However, with our flexible approach we do not just move children according to their date of birth, but we consider when they are developmentally ready to move into the next group. Due to the current pandemic we have introduced a transition group – Badgers to assist with the children's increasing needs due to being away from Nursery for many months. We will review the need for this group regularly, however we believe this transition group may still be required to bridge the gap that many children have had by not attending Nursery for a long period of time.
We manage all transitions very carefully whether a new starter or moving into a different group. We take care that each child is given time to adapt to their new environment, firstly consulting with parents and carers and deciding what is best for each individual child and their needs.
Squirrels 2 – 3 years
The children play in a language rich environment with a team of staff that are dedicated and understand this crucial stage in early development. Lots of outdoor play in our safe fenced garden encourages children to run, jump and climb. Indoors, children experiment with messy play, role play and age appropriate adult led activities. All these ingredients mixed together provide an environment to keep these little minds busy and to encourage a love of learning and discovery.
Hedgehogs 3 – 4 years
This is our school ready group of children, as they will leave Nursery at the end of the year. This room resembles a classroom with several table and chairs and particularly zoned areas for example Writing Area, Reading Corner and Numeracy Station etc. The children have free flow play within this space and the areas are resourced to provide continuous provision for them to be successful in their learning and exploration. The group benefits from an Early Years Teacher who leads the teaching sessions, as well as other dedicated practitioners who prepare the children for their next adventure at 'big' school. The children will follow the RWI Nursery programme and will be encouraged to develop literacy and numeracy each day through independent play or adult led focussed activities. A new interactive board has been added recently to this room and the children will benefit greatly from this resource.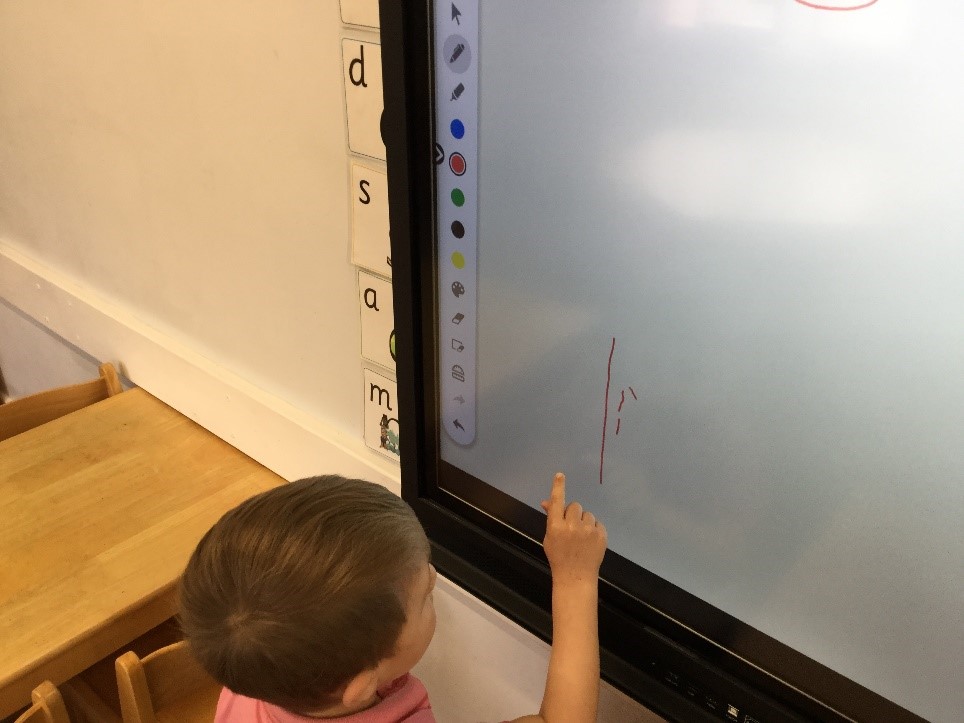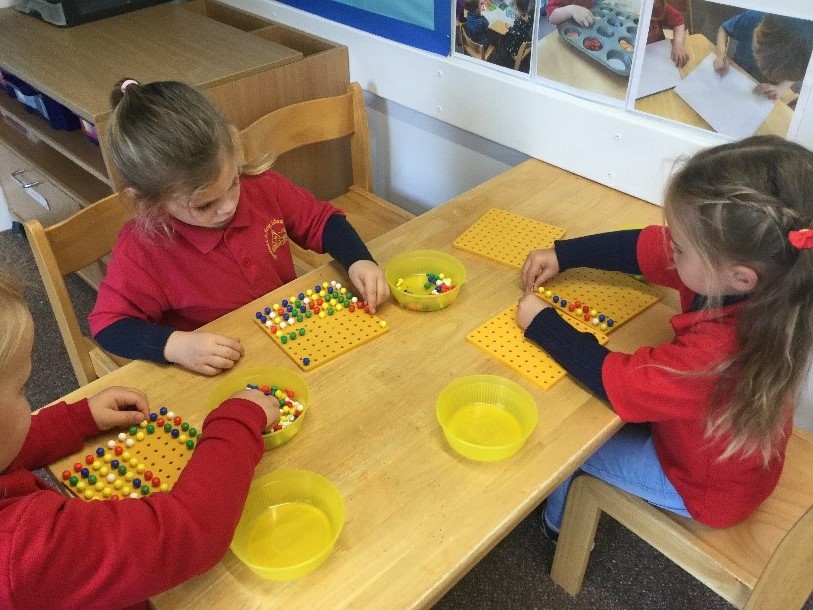 Both Hedgehogs and Squirrels benefit from a large safe outdoor area including a playground and a sensory garden as well a playhouse and mud kitchen, sand and water play where they can engage in lots of fun, adventures and play. As we are part of the main school we are able to use the excellent facilities. These include the woodland area, small adventure playground, the field, the outdoor classroom as well as the hall and the library.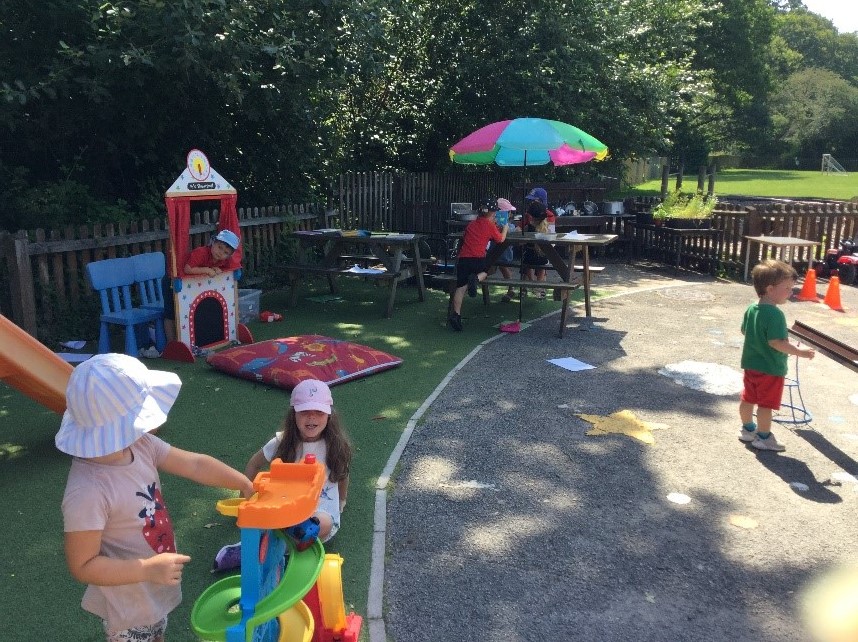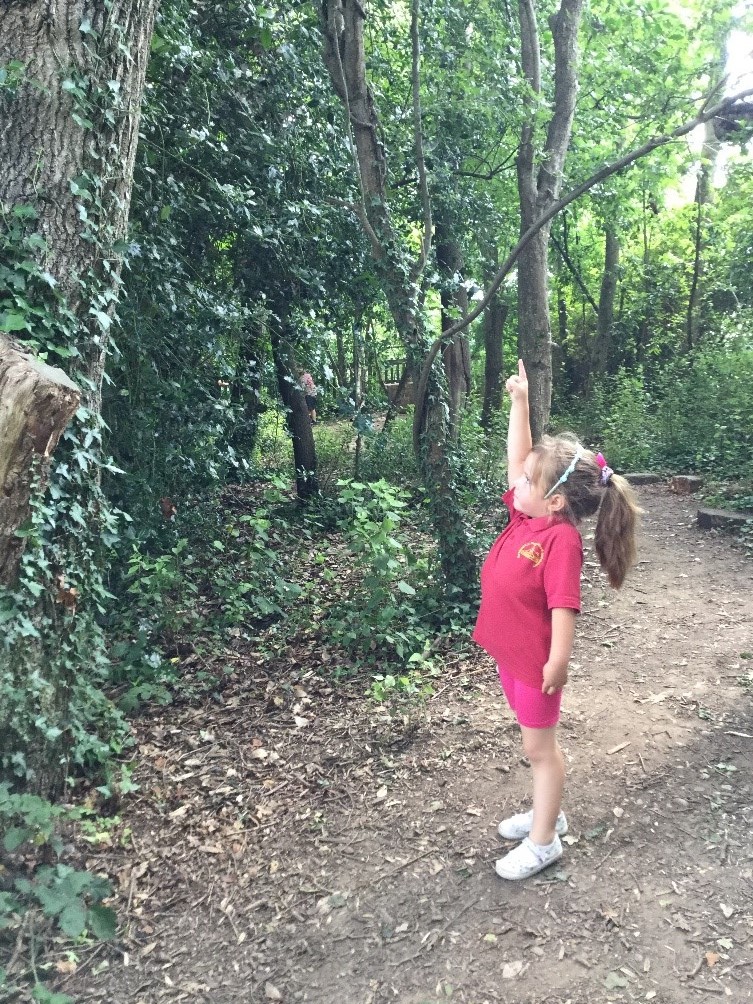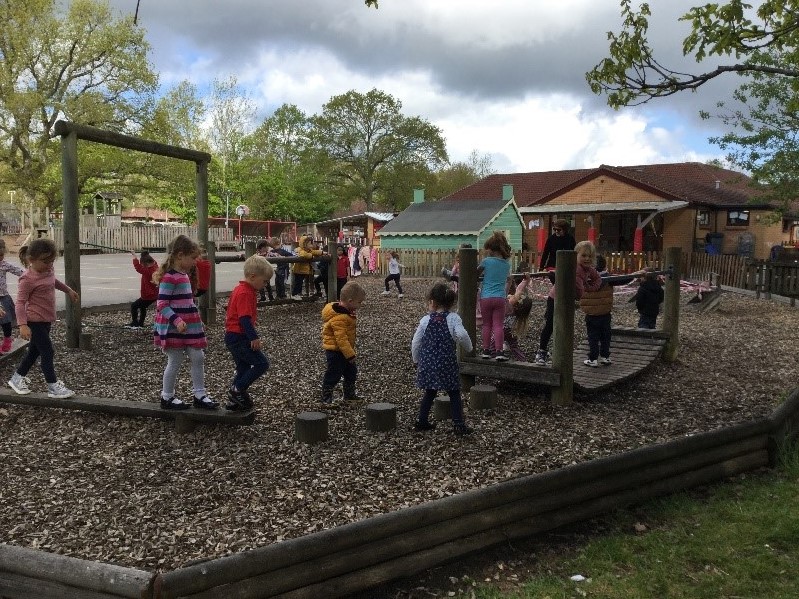 Class Dojo
From your child's first day we will start to capture all their magical moments on camera and monitor their progress through our online learning journal. We believe this is an excellent tool to fully share a child's learning journey both at nursery and by parents sharing photos from experiences at home. Class Dojo is an excellent platform to keep communication strong between us all. We hope to provide you with a snap shot of what your child does during a typical day in Nursery and often these may be a group observation of an activity rather than an individual observation record. Your child will have a folder in nursery which will include all their learning.
Communication
It is vital that communication is strong between parents and staff. We are always available to talk to you at the start and end of the day at our nursery gate. We have parent consultations during the Autumn and Spring Term and then during the Summer Term a written report is given to parents. In conjunction with this, staff are happy to answer any questions or queries all year round, where an appointment or phone call can be arranged, where appropriate. We have a direct Nursery number for urgent calls/child wellbeing together with a direct nursery email, which is checked regularly.
Once your child is enrolled you will be set up with a ParentMail account which will be the paramount source of communication for Nursery and the whole school. We do have a Facebook page which is regularly updated. There is also a main school Facebook page. There is also a weekly Nursery Blog which can be found on this page of the website.