Starting School 2022
Welcome to Verwood CE First School and Nursery.
Every year we look forward to welcoming our prospective families into our school to show you round. We are extremely proud of our school, and we are delighted to invite you to share it with us.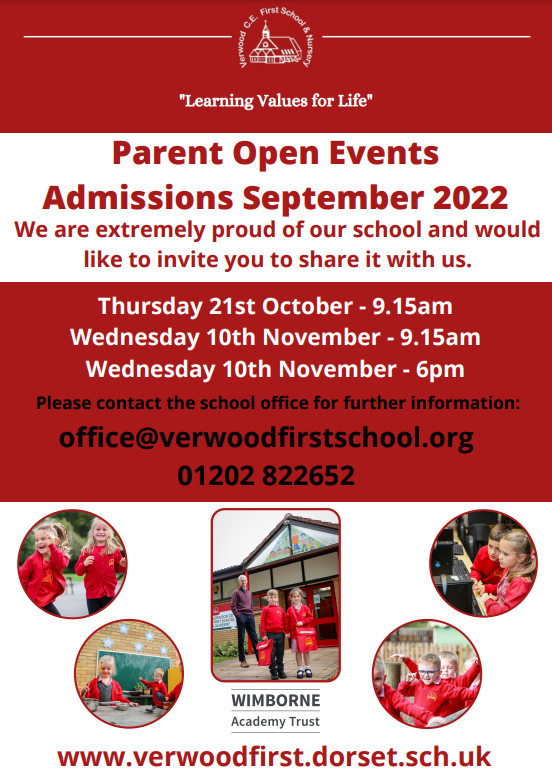 We are happy to answer any further questions you have, please do not hesitate to contact us at office@verwoodfirstschool.org
To give you a peak into our school before your visit, please click here for our school prospectus.
Admissions are now open to apply for a reception place for your child to start school in September 2022, please click here to apply for your child's place. The deadline and the latest that you can apply for your child's school place is 15th January 2022. Please click here for further details on Verwood CE First School admissions.
One of the questions that is asked regularly, is if we offer wrap around care to cover before and after school. SCOOSC is an independent out-of-school club that is run from our school hall. It offers breakfast club from 7.45am, after school care until 6.00pm and also holiday care. Although SCOOSC is independent from us, some of our school staff work for SCOSSC and we as a school work very closely with them to enable a smooth transition for the children. There is a cost attached to SCOOSC and for more information and contact details please click here.